Together, we're shining a light on pituitary conditions.
Thank you for your generous donation. With every dollar donated, you're helping us to raise much-needed awareness about pituitary conditions, disseminate important information and provide ongoing support to patients and their families.
A patient journey filled with courage and inspiration…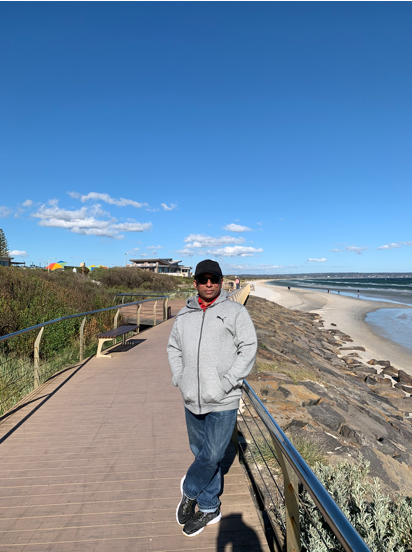 I Found out I had a Tumour
It was Monday 4 September 2017.
I was at my desk staring intently at my computer but something was not quite right with my sight. I would take off my glasses and put them back on and repeated this a few times. I brushed it off thinking I need to get my eyes checked.
A few days later the same feeling returned so I fixed an appointment with my optometrist.
On 16 September he did a thorough check but couldn't find anything wrong. Whilst I was relieved, the discomfort persisted. I went back to my optometrist on 9 Oct and though the outcome didn't change, he recommended that I see my GP. On the 12 Oct I saw my GP
and explained what was happening. He asked me to do a CT Scan right away.
After doing the CT Scan, the Radiologist explained that I have a tumour in my Pituitary Gland but hastened to add that most Pituitary Tumours are benign. However he wanted me to do an MRI but I had to wait until the next day as the machine was booked out. The next day happened to be Friday the 13th and I dread MRIs. The MRI confirmed what the CT Scan had shown. My GP urgently referred me to a specialist pituitary neurosurgeon and at 5pm that day, I was in the neurosurgeon's looking at two very large screens that had my MRI images.
40 days from when I felt a discomfort looking at my computer screen, I found out that I had a tumour.