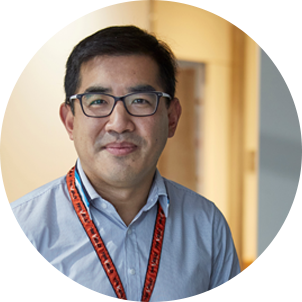 Yi Yuen (Ian) is a Neurosurgeon with 20 years of clinical experience. He has undergone specialist overseas training in surgical treatment of pituitary disorders and is passionate about achieving optimal outcomes for patients with pituitary disorders. He has been the Clinical Director of Neurosciences at St Vincent's Hospital (Melbourne) as well as the past Chair of the Australian Pituitary Foundation and is involved in several tertiary hospital research and medical advisory committees.
Ian is actively involved in clinical research into pituitary disorders and has obtained significant grants to pursue these. He has published outcome studies following pituitary surgery and is a supervisor for scholarly selective and PhD students, particularly with studies into pituitary conditions. He is married with two children and spends what spare time he has training for endurance triathlon events having previously completed the Australian IM at Port MacQuarie to raise awareness for the Foundation.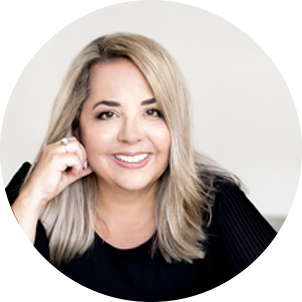 Kimberly Downes
Co-Chairperson, Melbourne
Known as a change maker and advocate for growing women's philanthropy, Kimberly is a strategic thinker and communicator with executive management skills.
As CEO of The Australian Gynaecological Cancer Foundation, she is passionate about the cause and driving change. She is known as a result driven senior strategist and engagement specialist, and is an expert at driving through change by bringing all stakeholders together in positive, creative environments.
With over 30-years' experience in fundraising, philanthropy and management, Kimberly is a recognised accomplished senior fundraising strategist with extensive experience and global voice on philanthropy in Australia. She tailors best-practice methodologies with organisational ethos and values to create a sustainable culture of philanthropy.
She has done extensive study on creating a culture of philanthropy and the motivations behind women's giving.
She has published a research report on The Role and Influence of Women in Australian Philanthropy and is a co-author of the book Rise Above, Beyond Ordinary.
Kim has served on several NFP Boards and is currently a Co-Chair of the Australian Pituitary Foundation. She is also a specialist consultant for Giving Connect.
She has a history of presenting at EducatePlus, Fundraising and Philanthropy, Philanthropy Australia and CASE Conferences.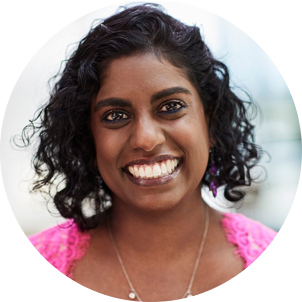 Malini has over 20 years of experience working across several domestic and international Financial Services organisations and is now Head of Community Engagement at a major financial institution in Sydney.
She has a strong interest in making a social impact and currently holds various non executive director, advisory Boards and ambassador roles focussed on gender and cultural diversity and supporting underrepresented cohorts of the community to create awareness and give them a voice. She has also been a volunteer for the Starlight Children's Foundation for the past 11 years.
Malini has received several awards including 2014 Morgan Mckinley Women in Leadership Award, 2012 AFR/BOSS Australia's Top Emerging Leader Finalist, 2012 and 2013 CPA Top 40 Young Business Leaders and 2011 Finsia Most Outstanding Young Professional, 2019 Women's Agenda Leadership Award in the Changemaker category, 2019 Women in Banking and Finance/Turks Legal Scholarship Finalist, 2021 Women of Colour #ColourFuLL Leadership Award Finalist and 2021 India Australia Business and Community Awards (IABCA) Finalist in the Business Leader or Professional of the Year Award category (awarded a Highly Commended).
Malini is a strong patient advocate for Cushing's disease being a patient herself, diagnosed in 2013 after a 20 year journey to diagnosis. As well as being Co-Chair of the Australian Pituitary Foundation, she was previously a Non-Executive Director and Treasurer for the World Alliance of Pituitary Organisations. She is also on the Paraxel Patient Advisory Group and Paraxel Indian Patient Advisory Group to provide advice on how to increase diversity in clinical trials and in particular ethnic minority groups who are often under-represented. She is passionate about sharing her personal story and experience to create awareness, provide support and drive change domestically and globally, having spoken at conferences in London, Amsterdam, Sydney, Singapore and Venice. 
Malini is a graduate of the Australian Institute of Company Directors and a Senior Fellow and previous Non-Executive Director of the Financial Services Institute of Australasia.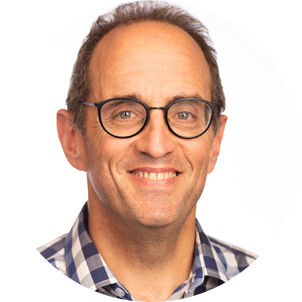 Rob is an experienced financial services executive who has worked across a diverse range of businesses ranging from global banking giants to Australian start-ups. Across a 30 year career Rob has held responsibilities for Strategy Development, Marketing, Digital, Credit and various Operational units. Currently Rob is the Chief Operating Officer of a banking start up business.
Beyond these commercial responsibilities, Rob has been fortunate to have the opportunity to support a number of volunteer and community organisation including being committee members for sporting organisations and charities as well as having been a mentor for a charity support group.
Rob is keen on sport and enjoys running and being an active football referee.
Rob holds an MBA from UWS and is an alumnus of the London Business School's Senior Executive Program.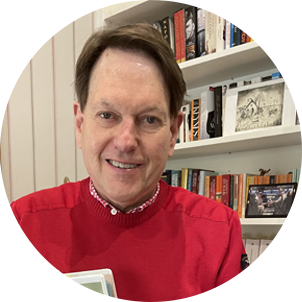 Geoff is a commercial lawyer with over 40 years experience. He recently retired as a partner of Maddocks Lawyers, after 31 years with the firm.
Geoff joined Maddocks in November 1990 to establish a commercial group. He headed up the commercial group for about 16 years. It grew to become the largest group in the firm during this period. He was also chair of the firm in 2011 and 2012. By this time, the firm had grown to about 70 partners.  In more recent years, Geoff focussed on succession planning for individuals and private businesses and advising and assisting in the establishment and management of charities and other not-for-profit organisations.  Geoff advised boards on corporate governance, the holding of board and general meetings, the drafting and amendments to constitutions and registration of charities with the ACNC.
In May 2021, Geoff underwent surgery to remove a large pituitary tumour, successfully performed by neurosurgeon and fellow board member Mr Yi Yuen (Ian) Wang and his expert team.  Geoff's surgery gave him a strong and continuing interest in the work of the Foundation, the support it provides to the medical community and those living with pituitary conditions.
Geoff is married with 3 children and 5 grandchildren. When he is not spending time with family, he enjoys tennis and recreational flying.  He is also a director of Sail & Adventure Ltd, a charity dedicated to the advancement of youth sail training and the restoration of the heritage tall ship, Alma Doepel.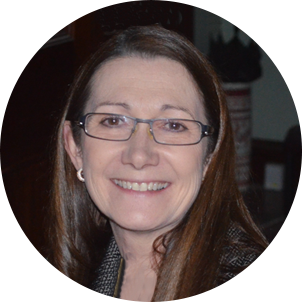 A veteran of the global pharmaceutical and medical communications industry, Lisa Sullivan is the founder and Group Managing Director of In Vivo Communications, an Australasian medical communications agency established in Sydney in 1996 and Singapore in 1999.
With more than 30 years of direct industry experience, Lisa has fostered and galvanized her reputation as a senior executive with proven leadership credentials and strategic insight. She is accredited by the Royal Australian College of General Practitioners as a provider of Quality Improvement and Continuing Professional Development (QI&CPD), where she has been instrumental in the development and delivery of numerous accredited programmes to Australian GPs, specialists, nurses and pharmacists both face-to- face and online.
Lisa is also the Immediate Past President of the Global Alliance for Medical Education (GAME), a US based not-for- profit organisation. Lisa recently completed her Master of Philosophy at the University of Queensland, Australia, to evaluate the effectiveness of online, face-to- face and blended learning in the delivery of Continuing Medical Education (CME)/Continuing Professional Development (CPD) to health care professionals.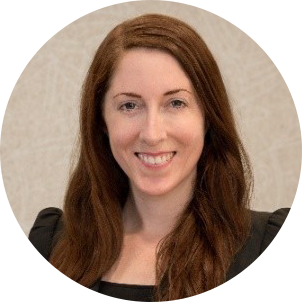 Marla has spent over 10 years working in financial services as a portfolio and governance manager across many large-scale, high-profile projects. She has also worked for various local and government organisations in portfolio and project management and spent time volunteering with agencies abroad and within Australia. Marla has always had a passion for helping those in need.
Marla also has firsthand experience with pituitary conditions, as her young daughter was diagnosed with Hypopituitarism at just 6 weeks old. Since then, she has become an advocate for her daughter and has a keen interest in everything related to pituitary conditions. She is so happy to be a part of the Australian Pituitary Foundation and is very passionate about the ways in which she can support pituitary patients and their families.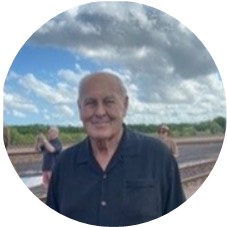 Dennis is a Mechanical Engineer and Fellow of the Institute of Engineers Aust (retired). He was employed by consulting engineers Norman Disney & Young in 1977 and was appointed a director and shareholder in 1987. He served in various roles including Deputy CEO until he stepped down in 2013. Projects of relevance to APF included research facilities and pharmaceutical manufacturing plants. He has broad experience in marketing, legal and risk, quality management and occupational health and safety.
NFP contributions have included: establishing the Norman Disney & Young Charitable Trust, 40 years as a Rotarian including 3 years as President, establishing the Child's Play project for the Spilstead Centre in Sydney which provides therapy for vulnerable children and their families, and a water well and water reticulation project to aid survivors of a volcanic eruption in Guatemala.
He was diagnosed with Cushing's Disease in 2103 after many years of suffering without diagnosis. The tumour was not able to be operated on and Dennis was under drugs to control the disease until 2022 when he had his adrenal glands removed. He has recently had his left leg amputated and faces the challenge of learning to walk on a prosthetic.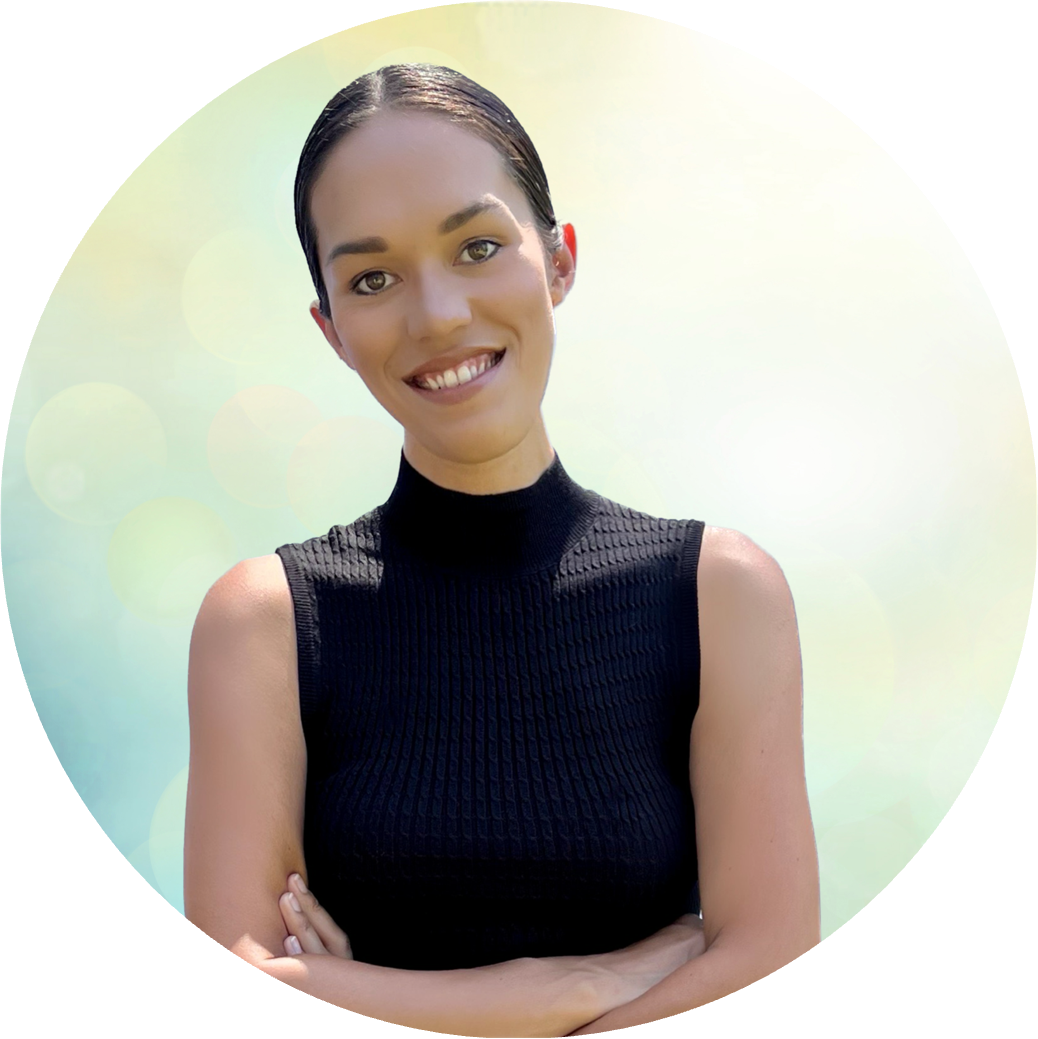 Shari Dawson
General Manager, Melbourne
Shari joins the APF as General Manager, responsible for overseeing all aspects of the foundation's operations and driving the growth of patient support programs and initiatives. As an experienced marketing and business development executive, Shari comes to us with a broad career history, having worked across various businesses from large organisations, to start-ups, and not-for-profits.
She began her marketing career working for one of Australia's largest entertainment organisations, before managing a digital start-up in Melbourne. Over time, she became interested in social impact which led her to take on a more significant role with a not-for-profit, where she served as Marketing and Business Development Manager.
Shari is deeply committed to making a meaningful difference in the lives of people with pituitary conditions and their families. As a patient of Acromegaly with an almost decade long journey to diagnosis, her lived experience fuels her passion and dedication to the cause. Shari loves bringing energy into any situation, she is honoured to take on the role of General Manager of the Australian Pituitary Foundation and is devoted to driving progress, increasing awareness and supporting pituitary patients and their families.